Today's Tiny Tuesday is perfect for this week.  I just love when children do something slightly unexpected.  When I was taking my niece's photograph, there were a bunch of distractions from her siblings happening around her.  I wanted her to focus and be with me, so I asked her to close her eyes and relax for a minute.  Then I wanted to get her thinking about something that would make her smile, so I asked her to think about what she wanted for Christmas.  She immediately clasped her hands together, started dreaming of her Christmas wishes and you can almost hear her saying "I really, really, really hope I get . . . . . "
The result was this sweet image of a child hoping that all her Christmas wishes come true.  And I love the lights in the background setting the mood. When I look at this image, I feel like I can see Christmas Eve and Christmas morning through this young lady's eyes, and it looks like it's going to be a wonderful day!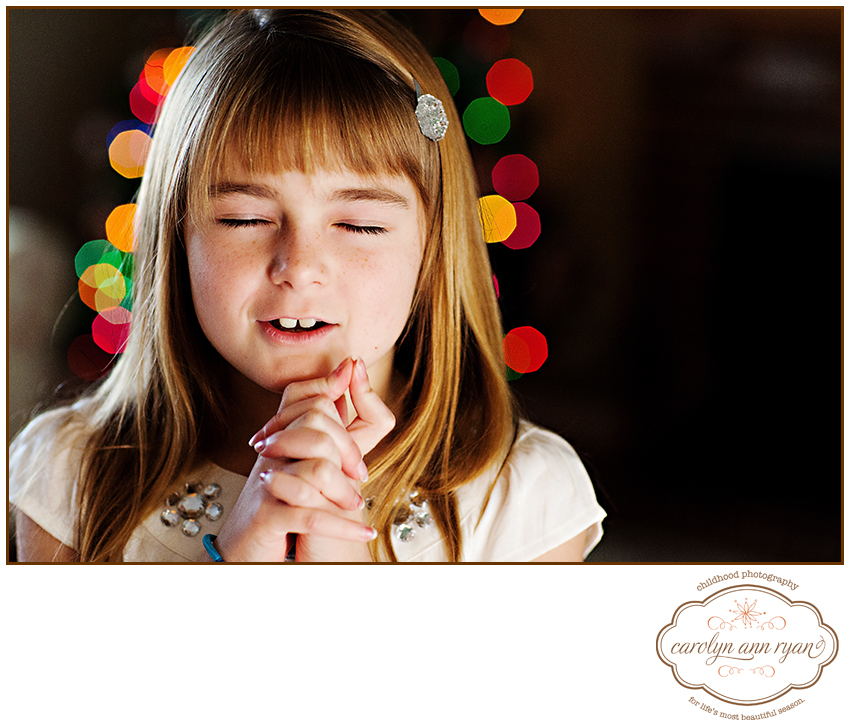 For all my clients, family, friends, and readers of my blog, I do hope all your holiday wishes come true.  And here is an early wish for a wonderful New Year in 2012 for you and your family.