Charlotte, NC Family Photographer | November Rain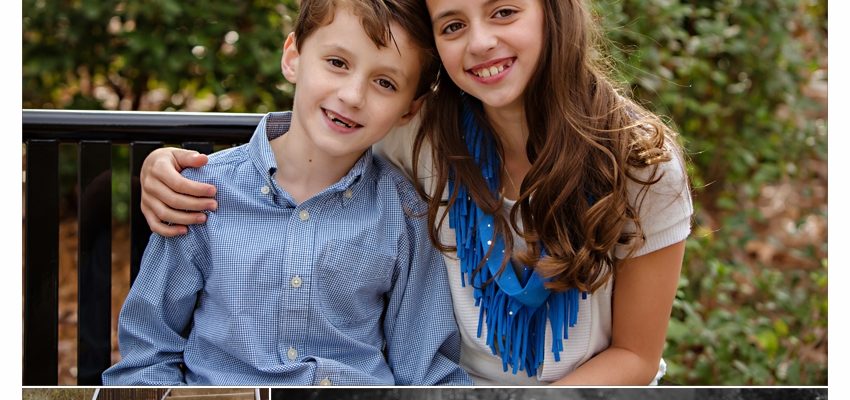 Charlotte, NC Family Photographer | November Rain
From the moment we first discussed family portraits, this Mom knew she wanted beautiful Fall Foliage, and I couldn't wait to see what Charlotte, North Carolina had in store for us during my first Fall season in The Tar Heel State. But, unfortunately, what October and November had in store this year was rain – lots and lots of rain.  So, that not only meant lots of rescheduled portrait sessions for almost every photographer in the area, it also meant that most of the leaves fell off the trees before they even finished turning colors.  It was just that kind of season.  But after a few weeks of rain, the sunshine finally came along with a  few warm days to enjoy it.
Now, I had to find a location that still had foliage. One of the first things I had to do in relocating was find new locations for my family sessions.  I met with fellow photographer friends and I even did some scouting on my own. But, after checking my favorite spots, the foliage just wasn't there anymore. I had asked friends and even my husband, but it just wasn't around.  And then, another client had a suggestion and when I visited this new spot,  I rejoiced.  The park was situated just below street level near a few office buildings and the leaves were still on the trees.  It was shielded from the winds, and it was the perfect Fall family portrait session location.  In all my travels, I had missed this gem of a location.  But thanks to my client – we found it – and it was hiding just one block away from my husband's office!  He could probably even see it from his office.
Now we had a beautiful location, a gorgeous day, and it was time to work the family portrait photography magic.  I hope you enjoy the photographs from this Charlotte, NC Family Portrait Session.