Why Book a Portrait Session with Carolyn Ann Ryan Photography?
Have you ever done a portrait session with the goal of printing photos for your walls, but then never got around to figuring out the best photos, the right sizes or the best ways to organize your pictures into a gallery or cluster?
This can be an overwhelming and daunting task for some, and therefore it may be put off til tomorrow, then next week, and before your know it – next year.
Unique Portrait Experience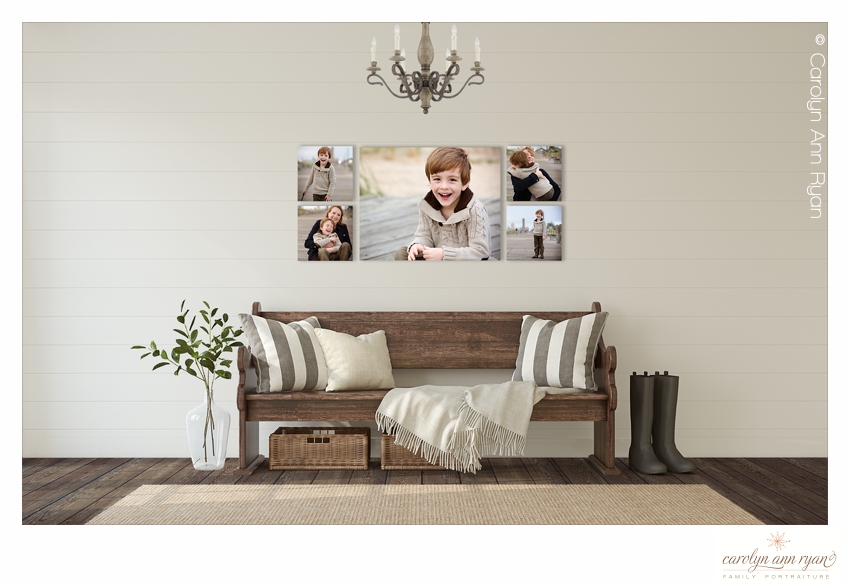 When booking a family portrait session with Carolyn Ann Ryan Photography, I want to help remove the overwhelming and daunting feelings that come after the photos have been taken.  I want to do everything I can to make the experience as full service as possible – all the way down to the part of helping you choose the best images to display on the walls in your home!
I absolutely love photographing my family clients and I do everything I can to help my clients enjoy having their photos taken, BUT the MOST enjoyable part of the process for me has been helping my clients choose the beautiful moments and classic photographs from their session that will become wall art in their homes.
Using special software, I can help you visualize exactly how your printed photos will look sized to the scale on the walls in your own home, so you can order your prints with confidence.
Here are a few examples of the real displays my clients have purchased for their homes: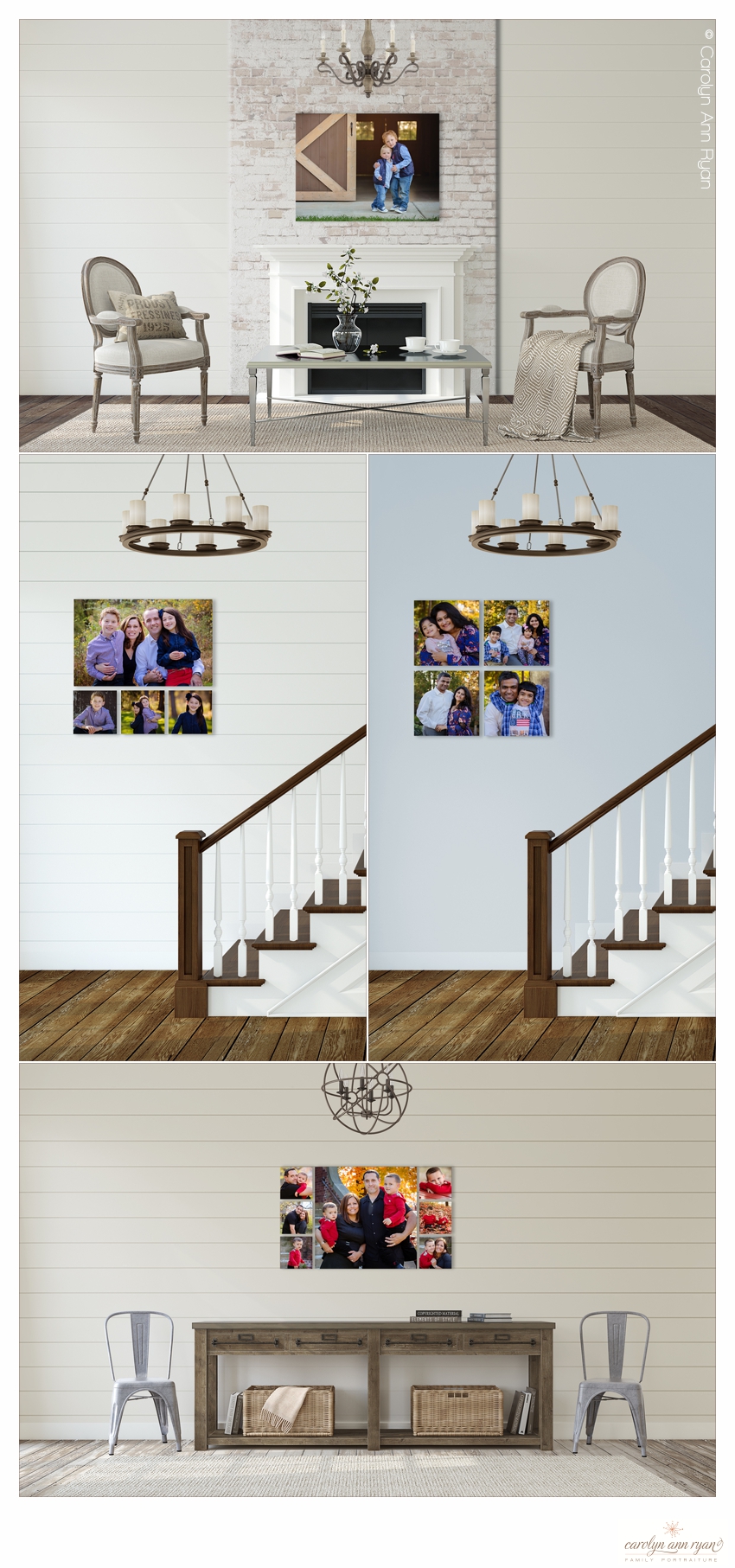 I would love to help you get your photos printed and onto your walls as well! I am available for family portrait sessions in the South Charlotte area and would love to chat with you about your own session and booking the perfect date. Please call my studio office at 704-256-7270 to book your family photo session.  Need more inspiration?  Visit www.carolynannryan.com