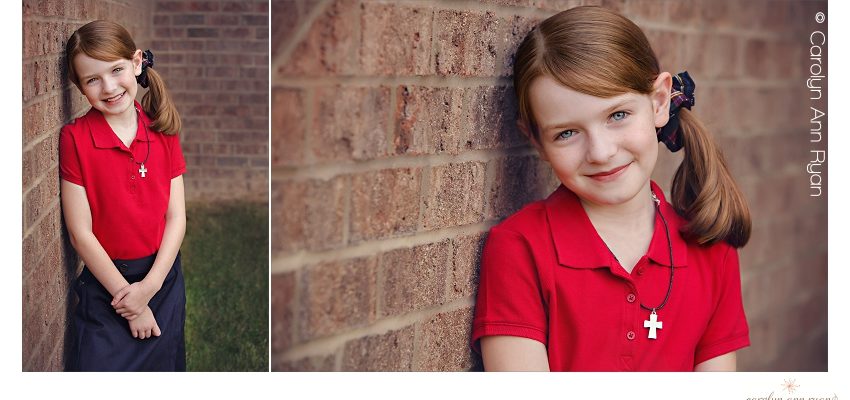 Marvin, NC Photographer | Back to School Portraits
Tomorrow will be the first day of school for my oldest child.  As we relocated from New Jersey to Charlotte, North Carolina earlier this Summer, tomorrow's Back to School brings excitement and a little nervousness.  We are entering a whole new world tomorrow, including the world of school uniforms.   We were so excited that we couldn't wait for the official first day (tomorrow), and took advantage of last night's beautiful light to capture these Back to School Portraits.
Wishing this girl a wonderful day tomorrow and can't wait to hear about all her new friendships and the adventures that await her this year.
Mom Photographer Tip: Some of the best smiles and giggles from our brief session came when a fly buzzed my ear and I jumped around in a circle trying to get away from it.  I'm sure it was an amusing and entertaining sight and I'm happy it wasn't caught on video.  My daughter thought it was hysterical! But that is definitely something that can be faked while photographing your own kids that is bound to bring a few giggles.